Win a Kindle and Get Web Services, Mobile App Development, and Social Media Marketing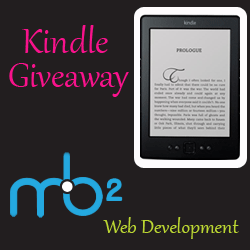 Ready to win a Kindle? Well, you have 4 hours left to enter so hurry hurry hurry! This giveaway is hosted by MBSquared and they are "
We can help with web and mobile development, social media, search engine optimization, eCommerce, and so much more." They are giving away a kindle fire to celebrate the launch of their new website so go check them out and see what they are all about and then enter to win a Kindle Fire! Just click the link above the photo to enter!